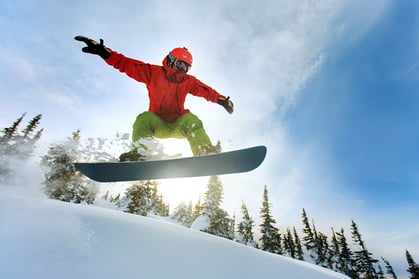 Did you know that as a member of Wasatch Peaks Credit Union, you have many member benefits available to you? From shopping online and earning cash back to saving up to $15 on TurboTax®, being a Wasatch Peaks member really has its perks and we have another amazing perk for the winter season!
Wasatch Peaks and Powder Mountain are teaming up to bring you discount tickets! Wasatch Peaks members receive 15% off day lift tickets and 40% off night lift tickets. This means that night tickets start at just $23, and day passes follow in an affordable fashion! All you have to do to purchase your tickets is follow this exclusive link, and enter in the following (Case Sensitive) credentials:
Club name = WPCU
Password = WPM2019
The snow and weather are working in the favor of those of who ski or snowboard, so grab your poles or board and make a memorable weekend hitting the slopes! Wasatch Peaks wishes you the best of time and thanks you for being a member, right here in Utah.